Everything you need to know to create an outdoor space that stands out.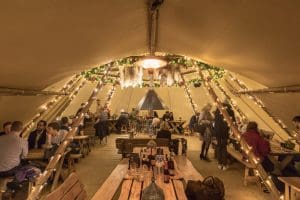 How can we help you and your business?
While we're all living in crazy times, few have been as affected by the pandemic as those in the hospitality sector. 
Having been forced to close their doors earlier in the year, our cherished locals, favourite eateries and regular drinking hubs were just starting to regain their footing before the reality of a second wave plunged many areas into complete lockdown and back into the unknown.
We believe that our pubs, bars and restaurants are integral – not just to the British economy, but to the health and wellbeing of society. They are where we decompress after a long working week with our friends. Where we drink and dance to make best friends of strangers. Where we awkwardly navigate first dates or meeting the in-laws.
Equally though, these spaces should be places we feel safe and comfortable – not an easy feat amid a global pandemic. Many pub, bar and restaurant owners will be asking themselves the same questions:
How can bring customers back post-lockdown?

How can I increase my capacity in line with social distancing guidelines?

How can I entertain my customers while keeping them safe?
The answer? Well, we think it lies in our giant outdoor tipis. That's why we created our Pubs, Bars and Restaurants Buyers Guide.
Any event. Any weather. Any time of year. Tipis are the perfect setting for safe and spacious drinking and dining. 
Our buyers guide will show you how a tipi investment can transform your business year-round, providing a space only limited by your imagination.
Permanent second dining or bar area? Temporary space for corporate parties or Weddings? Weatherproof shelter for a Santa's Grotto or live events?
The possibilities are limitless, and our Buyers Guide gives you all the tools you need to start piecing together your tipi investment for any of your needs.
In our guide, you'll find:
A step-by-step guide showing you how our experienced team will be on-hand to create a tipi space full of potential from inception to completion and beyond.

Recommendations and examples from our customers for the perfect tipi solutions to create exciting spaces that draw in customers and maximise guest capacity.

Everything you need to know about our product range for pubs, bars and restaurants, including key features and specifications.

Installation options, accessories and more!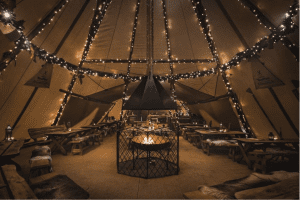 Download today and you can claim 10% off you next order when you book a free (and socially distant!) site visit or consultation. Just check out the Buyers Guide for more information!