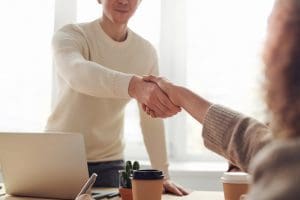 There has never been a better time to start up a tipi hire business because the demand is at an all-time high for glamping tipis and outdoor space solutions for the hospitality industry. If you are looking for a business that you can enjoy building and expanding, then tipi hire is the perfect business opportunity.
One of the first actions you should take is researching whether there is a good level of demand for tipis in the area that you intend to operate, followed up by buying the highest quality of tipis on the market from The Tipi Company.
We have helped hundreds of tipi hire companies to get set up and build successful businesses and these are some of the tools we supply them with to ensure their venture has the best chance of succeeding:
High-resolution photos of possible tipis formations
 We provide high quality photos of possible tipi formations to help you to market your tipi hire business by showing potential customers what can be possible with the creative use of our tipis. For example, we provide images of how several tipis can be inter-linked to provide the ideal wedding venue, along with décor ideas.
Floor planning tool
 Our floor planning tool will help you to optimise your space options and work out the best formations for each specific event and capacity requirements. The floor planning tool is easy to use and also helps clients to visualise what the tipi structure will look like when installed.
Authentic Made in Britain logo and Strongest Tipis in the Wind label
 Impress your potential customers by displaying the authentic Made in Britain logo, so that they are confident in the quality and safety standards of the tipi. We also provide the label showing our global recognition as 'Strongest Tipis in the Wind'. Your clients will know they can trust our robust, weatherproof structures to provide the perfect setting for their needs.
 Promotional marketing
 We have a huge following on the popular social media platforms and we are able to help you to reach a wider client base by promoting your business through our engaging and compelling social media posts. We also promote our clients on our high-traffic website with articles that throw the spotlight onto our tipi hire clients.
Access to training platform
 When you buy tipis from The Tipi Company, we provide you with all the support and training tools you need to enable you to quickly learn how to safely assemble tipis and install the different formations. Our instructional videos provide clear walkthroughs of each scenario and you can access them at any time.
After-sales support and easy online repairs form
Our tipis are built to last and are made from the strongest materials available but at some point, you might need repairs if an accident should happen. We have an outstanding after-sales service and provide an online repair request form so your tipi can be quickly and easily repaired by our skilled seamstresses.
If you are considering setting up a tipi hire company, we are here to help you to live your dream of becoming your own boss and running a successful business.
Contact us today and we can get started on building your tipi hire business.